Service and Maintenance
Provide Peace of Mind
The comfort and safety provided by proper maintenance of your building's mechanical and electrical sub-systems enables you and your employees to focus on your core business or mission. Today, building systems that are properly maintained will run at top efficiency and for the longest possible amount of time, minimizing your operating costs and unnecessary capital expenditures. Properly controlled and maintained building systems equal maximum employee satisfaction, maximum productivity and cost savings.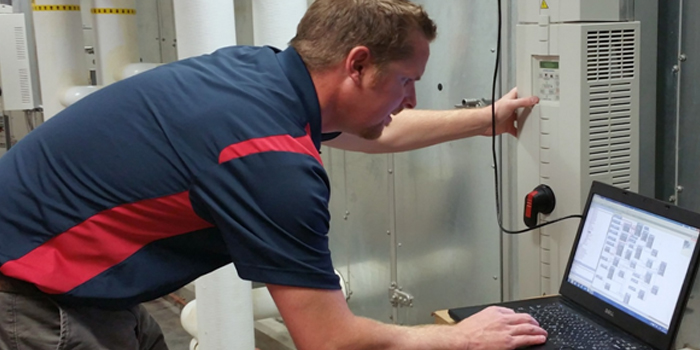 Planned Service Agreements
At Engineered Controls, our goal is to help you succeed by meeting you where you need us. We offer custom tailored maintenance agreements to fit your staff's skill sets and business needs.
Our Planned Service Agreement options are designed to provide our customers:
Increase employee and tenant comfort and health
Reduced hassles from equipment breakdowns
Management of business expenses
Optimization of energy usage
Increased peace of mind

Engineered Controls offers custom maintenance plans that can be tailored to fit the needs of each customer. A well maintained system can be cost neutral when considering both the energy savings and extended life of the equipment. In addition, a good maintenance program will help to ensure buildings will experience smooth, uninterrupted operation for as long as possible.
What constitutes the "right" level of service for security equipment and automation systems differs from facility to facility. Whether you simply need to identify a reliable resource for fast and accurate repairs, or you want to continually optimize the performance of your building, Engineered Controls provides a tiered approach to service that meets your equipment needs, failure tolerance and budget.
We provide Planned Service Agreement options to meet your buildings specific requirements, these include: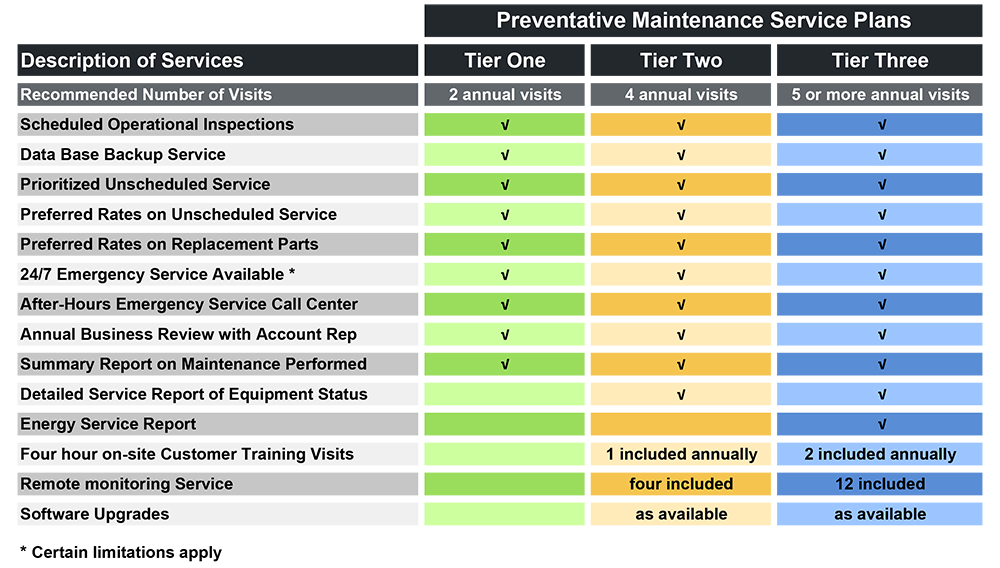 Buildings are more than a collection of offices, windows and doors. They are holistic systems that are the cornerstone of your business. Like any other system in your business, if they are poorly maintained they can become a drag on profitability, costing your company money, time and resources. When they are well maintained, they can help you reach your business goals. That's why Engineered Controls now offers a new advisory service program called Adviser.
Adviser is a complete suite of building management services and cloud-based resources that is designed to monitor energy and operational efficiency, and put your facility on a path to optimization. Our Adviser customers have the support of our network of energy and automation experts, backed by sophisticated analytics technology, all working to deliver the right level of service and the information you need to maximize your efficiency and achieve your business goals.
Adviser on-line advisory service from Engineered Controls offers three levels of service – Awareness, Improvement and Optimization. With three different options our customers can choose which level of Engineered Controls Adviser services they want to use.
AWARENESS
The Awareness program is a web-based monitoring and troubleshooting system that keeps a 24-hour watch over a building management system.
IMPROVEMENT
The Improvement program provides all the services included in the awareness program, plus consultations from our energy experts.
OPTIMIZATION
The Optimization program provides all the services of awareness and improvement, plus our customers will receive a prioritized list of energy recommendations that will help them to focus on system changes that provide them the most benefit.
Adviser provides a customized approach for improving your building systems. Our Adviser program has been developed so you can choose the right level of service that meet your needs today and beyond. Only Adviser gives you access to energy and automation experts, ready to provide you with hands-on guidance to improve the operation of your building.
Talk to the Service Experts