PARKING MANAGEMENT SOLUTIONS
Creating Simplified Parking Solutions
Engineered Controls offers the latest in parking gate controls and revenue generation system solutions for airports, education, event, healthcare, hotels & public buildings, cities & municipalities, office, and retail. Within these markets, we can provide a variety of valet systems integration, hotel systems integration, event systems integration, parking guidance, and on-street solutions. Engineered Controls' parking system solutions can easily adapt to any facilities individual requirements.
Engineered Controls can provide your facility with a comprehensive suite of parking management services that will help you improve your bottom line. Our services are in the forefront of designing, developing, installing and servicing commercial parking systems for our customers. We provide our customers with the most advanced software, revenue equipment and barrier gates in the industry.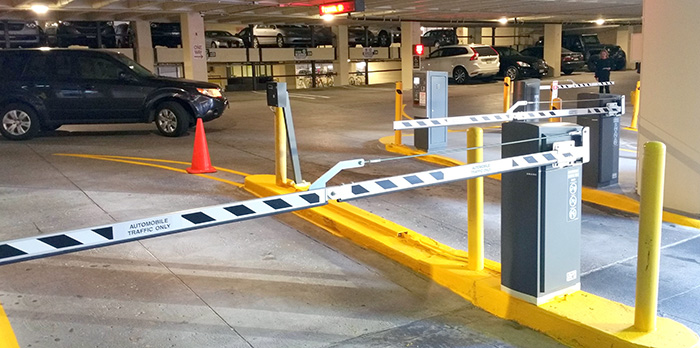 Technology is changing…is your business keeping up?
Parking Made Easy with an Array of Options
Engineered Controls is proud to be affiliated with Amano McGann, Inc. as its authorized dealer in Nebraska and parts of Iowa. Such designation signifies that Engineered Controls, Inc. has been trained and certified in sales, installation, and support of Amano McGann parking hardware and software products. Engineered Controls receives the same level of technical support from the Amano McGann Corporation that a direct Amano McGann Branch would receive.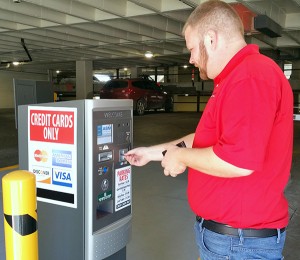 Amano McGann's flagship product offering is their new OPUSeries parking equipment line.  For years the Amano McGann equipment was built around the magnetic stripe ticket technology.  With their new OPUSeries technology, ticket terminals are now dispensing or accepting an encrypted 2D data matrix barcode ticket. The OPUSeries line has a uniformed component and cabinet design.  This unified look and feel makes for a better parking experience for your customer.  As a world leader, once again, Amano McGann's takes the parking industry to the next level with the release of their new OPUSeries.
Parking lot security is vital for your employees' personal safety and your company's protection. From complete parking systems, to repair and replacement of parts, Engineered Controls offers a variety of parking solutions to meet your needs. Whether it is a single gate control for a retail parking lot to a large revenue-based parking solution for a nearby airport, Engineered Controls has the experience to design and install a parking management system to meet your specific needs.
To learn more about our Parking Management Systems, contact Engineered Controls today.
Our Parking Management System Partnership

Amano McGann Inc. – Engineered Controls is an independent dealer and has been trained on and is certified in sales, installation and support of Amano McGann (AM) parking products. As an authorized dealer of Amano McGann hardware and software products, Engineered Controls technicians receive the same level of support from the Amano McGann that a direct AM branch office would receive. Engineered Controls is committed to developing quality products and long-term relationships in every market we serve through innovation, operational excellence, and a strong customer focus.