SECURITY PRODUCTS AND SOLUTIONS
To Protect Your People and Property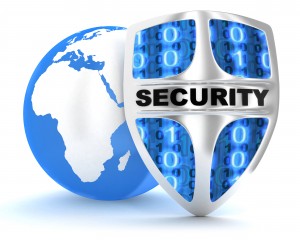 In a world that faces security challenges every day, our goal is to reduce your risk, lower your operational costs and keep your employees and key business assets safe. That's why Engineered Controls combines the quality and reliability of our products to create powerful security solutions. Whether you need single site, standalone access control, an intrusion detection or video surveillance solution or a fully integrated security system, Engineered Controls can provide exactly what you needed.
Best of all, Engineered Controls' solutions aren't marked by limitations. Instead, the flexibility and openness of our security products let you create the solution that best fits your application. Whether you're working on a small single site, a large complex, or a fulling integrated security and HVAC building automation system, you can pick the solution that works best for you.
We provide security solutions for many facilities such as corporate office buildings, schools, hospitals, government and military facilities and many more. From a simple storefront intrusion system to UL listed burglary systems that integrate video and access controls, Engineered Controls can do it all.
Intrusion Detection Systems
Central Station Monitoring
Video Integration
Access Control Systems
Integration with HVAC, Lighting & BAS
IP and Analog Cameras
DVRs and NVRs
Intelligent Analytic Solutions
Card Readers and Door Strikes
Web-Based Management
To learn more about our range of security offerings, or to speak with a service expert, please submit an online inquiry or contact your local Engineered Controls office today.